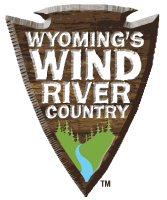 Total Solar Eclipse in Wyoming's Wind River Country
Planning a once-in-a-lifetime event


Photo: Jared Steinman
"Call you later: vacation planning," my youngest son, Nate, texted me.
I completely understood. My husband, Brock, and I used to have as much fun looking through travel magazines and planning vacations as we did taking them. We'd get completely lost in each other's passions as we planned—to the point where we didn't want to be interrupted by anyone or anything. Even before the age of text messages, we'd tell anyone who called, "Can't talk now."
It had been a while since Brock and I planned a trip, but now we're both retired, the kids are away at college—what were we waiting for? I thought back on favorite vacations we'd planned in the past, thinking about what experiences sounded like fun to me.

Photo: Jared Steinman
Camping, hiking, astronomy. Got it: Wyoming's Wind River Country, one of our favorites from years past.
This summer, the region is a prime viewing location for the total solar eclipse on August 21, 2017. Brock was as energized by the idea as I was. We looked online for the perfect campsite, and found windrivereclipse.org had all the information we needed. Our old planning dynamic was quick to return.
Was that the phone ringing? Call you later, Nate!
There will be plenty of room to escape the excited eclipse crowds near Dubois and across Wind River Country.
Photo: Scott Copeland
This one is just right

Photo: Bill Sincavage
Brock carefully considered all the options for our campsite, including some amazing places in state parks and national forests. "You're like the Goldilocks of campgrounds," I joked.
But his pickiness paid off when we found the 1838 Mountain Man Rendezvous Site in Riverton. This 200-acre site just outside of city limits had everything we were looking for, including shady campsites and open spaces where we'll be able to view a sunrise by the Wind River and the stars at night. Luckily, Riverton's weather conditions will be optimal for viewing the total solar eclipse during the day, according to experts, so we are looking forward to clear, sunny skies.
There are also lots of hiking trails in Dubois, such as the spectacularly scenic Old Glacier Trail in Whiskey Basin, which I remembered loving last time we hiked it. It's about an hour and a half away from the campsite, but it's well worth the drive. Just a short distance in to the trail, hikers are rewarded with a view of Torrey Creek cascading down a gorge as they cross a bridge. As I remember, there were at least a dozen other stream crossings on this trail. Most of them were minor or had bridges; there were just a couple that were a bit more challenging to traverse.  Brock and I may not hike in as far as we did years ago, but there is so much to see on every step of this out-and-back trail that it will be easy to adjust the distance without feeling like we are missing out. Last time, we even saw a herd of wild Rocky Mountain Bighorn Sheep on the slopes near the trail!

Photo: Bill Sincavage
While we are in the Torrey Valley area, we are going to attend a Petroglyph Trek through the Dubois Museum. During the eclipse weekend, members of the museum staff are leading tours to view ancient Native American rock art. Brock, a self-proclaimed "History Channel junkie," loves seeing anything ancient or of historical significance, so we reserved our spots in advance.
Brock is also enamored with the history steeped in the 1838 Mountain Man Rendezvous Site in Riverton, which is another reason why we booked a five-day camping package here, from August 18–22. He loves the idea of a hands-on experience in the exact spot where yesteryear's most famous fur trappers and explorers—including Kit Carson, Jedidiah Smith and Jim Bridger—gathered to sell their beaver pelts. Some of the activities in our package include mountain man skills contests (like throwing a tomahawk), live entertainment and meals cooked outdoors. Should be entertaining!
The 1838 Mountain Man Rendezvous site will be a unique and educational home base for us. We can't wait to pick this man's brain about Wyoming's history.
Photo: Jennie Hutchinson
A rush so rare

The primary reason we chose to stay at the 1838 Rendezvous site, however, is its location. That wide, open space at the campsite is a great spot to view the eclipse. Riverton is very close to the center of the path of totality, meaning the darkest part of the eclipse will last for approximately 2 minutes and 13 seconds here. (Locations closer to the edge of the path of totality have a viewing window of less than 2 minutes.) Summer thunderstorms have mostly passed by the time August rolls around, and the midday sky is usually clear. On the off chance there are a few clouds on the morning of the eclipse and we need to relocate, however, the access to major roads is quick and easy from here.

We've read about how phenomenal it was to view the last total solar eclipse from the path of totality, and are excited to experience what eclipse chasers describe as "a rush so rare." They say that you are overcome with emotions when viewing an eclipse in totality. About 15 minutes before the marquee event, the sky gets noticeably darker, shadows become sharper and the air gets colder. Yet, there's electricity in the atmosphere and everything feels different—something the animals notice, too. You may hear birds roosting and insects chirping. Then the sun's chromosphere and its fiery tangents become visible, followed by the orange glow of the corona smeared across the sky. Some people who have experienced totality say that it is so astounding that they were at a loss for words to describe it. "Can't talk now" indeed.
Both Riverton and Dubois have ancient petroglyphs that could provide epic backdrops for the eclipse. We're just going to enjoy the show without our cameras!
Photo: Josh Milek
Looking forward to the future

Photo: Josh Milek
Right now, Brock and I are debating which nighttime stargazing party to make reservations for on our trip. The Wind River Hotel & Casino in Riverton is hosting one that weekend, as is the National Bighorn Sheep Interpretative Center in Dubois. Whichever one we land on, I'm excited to learn more about the constellations, see the Milky Way like we've never seen it and meet new people.
We're also attending a presentation on Sunday, August 20 in Lander at the Lander Valley High School auditorium by NASA-award winning Jill Tarter, the real-life person behind Jodie Foster's character in Contact. Her presentation, hosted by NOLS, "Solar Eclipses, The Universe, And You" will feature her work in searching for technological civilizations beyond Earth and should be fascinating.

Photo: Josh Milek
When we called Nate back later to ask about his vacation plans, his dad and I were excited to share ours. Whatever we were waiting for, I know this trip will be worth it. 
Plan your visit to Wyoming's Wind River Country and enjoy a spectacular view of the night sky, solar eclipse and the authentic West that surrounds it.