A Late Summer Sojourn to East Yellowstone
Step Back into Western Adventure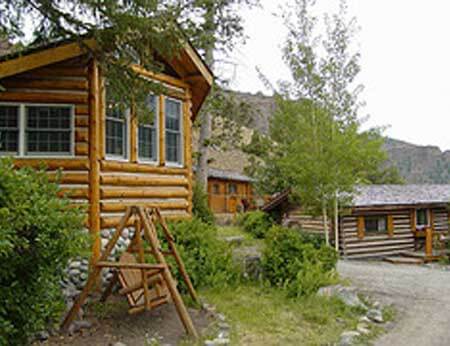 "I think I need a vacation." I muttered to myself when I returned home from a 10 hour work day to discover that in the morning hustle I had put the cereal in the fridge and the milk in the cupboard.
"Funny you should say so, I was thinking the same thing," laughed my husband Mike as he dumped out the half-spoiled milk. "How about Yellowstone Park? I was just remembering today a trip I took there with my family when I was young. It was like something in a Wild West movie and I would love for the kids to experience it."
"Hmmmmm…" I mused as I busied myself readying dinner for our four hungry kids, visions of beaches and umbrella drinks slowly fading from my mind as Mike built a good case for a Yellowstone trip.
"…really fairly inexpensive as far as vacations go," he was saying. "We can drive which will save the expense of air fare for the six of us and the main attraction is Yellowstone which has a relatively inexpensive entrance fee for the family for the week. That will leave us plenty of room in the budget for lodging, dining and just plain fun."

"You had me at dining," I said. "I could use a week off from cooking and I'd love a couple of mornings to sleep in."
"It's settled then." Mike beamed. "It will be just like I'm ten again."
Planning for the trip was easy. Mike had fond memories of staying at a guest ranch near the east entrance of Yellowstone and wanted to return. He didn't remember the name of the place so we Googled "East Yellowstone lodging" and found a website listing many guest ranches and lodges. Hoping that we were on the right track, we called them up to see what we could find out.
The guy who answered was really friendly and patiently tried to help us figure out which ranch may have been Mike's original destination. We weren't able to figure it out but were assured that many of the lodges were similar and remained as they had been for generations. Plus, all were open to the public so we could visit each when we were in the area.
So we closed our eyes, picked a lodge from the list and made a reservation. Not having a great deal of time between work and the kids' activities we didn't do any other additional planning, but learned when we made our lodging reservation that we could book activities and meals when we got there.
Daily adventures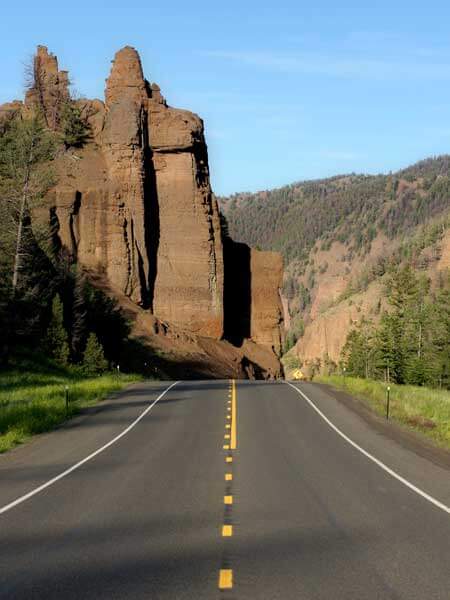 When we arrived in the East Yellowstone valley, Mike was thrilled; somehow we had accidentally booked at the same lodge that Mike had visited as a kid, and it was still just as he had remembered it. When we checked in at the front desk we inquired about activities for the week. I thought the kids might have overwhelmed the young gal at the front desk, talking over each other with questions about riding, rafting, s'mores and more, but she seemed totally unfazed and lined us all up with activities.
The days flew by in a whirlwind of activity. We enjoyed rafting, a trip to Cody for some shopping and the nightly rodeo, and a couple of day trips to the main sights of Yellowstone. Mike and the kids spent several mornings reeling in trout on the north fork of the scenic Shoshone River, giving me a chance to sleep in and catch up on some reading on the porch of our cabin as I'd hoped. One memorable morning my reading was interrupted by a bison itching himself against a picnic table in front of the lodge. It caused quite a stir among the guests as people took photos and waited for him to move along so they could get from their cabins to the front door of the lodge.
That evening, we signed up for a dinner cookout horseback ride for a real taste of the old West. Our wrangler, Buck, entertained us with jokes and his knowledge of the area along the way. As we came up over a ridge we saw a grizzly bear several ridges over digging for grubs. Buck let us stop for photos when we were at a safe distance. We were thrilled and couldn't wait to brag to our friends about the sighting!

As much as we enjoyed our other adventures, one of the highlights of our vacation was our hike to Avalanche Peak. The trail was short but steep, gaining more than 2,000 feet of elevation in about 2½ miles. The first part of the trail traversed a thick forest of whitebark pine trees. Knowing this was one of the best places in the park to spot grizzly bears, we carried bear spray and attached jingle bells to Mike's shoes. He led the way, the kids walked behind him and I followed, last in line.
We caught our breath as we watched a moose and her wobbly-legged calf munching on some leaves on the other side of the stream. After taking a few pictures of the animals, I turned my camera on the kids and captured a few candid shots of all of them together.
As the trail continued to climb, we emerged from the trees and saw a high alpine bowl still holding several patches of snow, dotted with a few tiny wildflowers brave enough to grow at this altitude. I was taking scenic photos when one of the kids threw a snowball, hitting me in the back of my neck—it was on! We threw snowballs at each other until we were all soaking wet and laughing.
Finally tiring of the snowball fight, we began the final hike to the peak following the trail over large rocks to reach the top. As we approached, the sweeping views of Yellowstone Park left all of us speechless for a moment. One of the kids finally broke the silence asking if the jagged mountains in the distance were the Tetons.
"Yep," Mike said, "Just think we were hiking there just a few days ago, and there's Yellowstone Lake and the Grand Canyon of the Yellowstone. Look how magnificent it all looks from here!"
Close encounter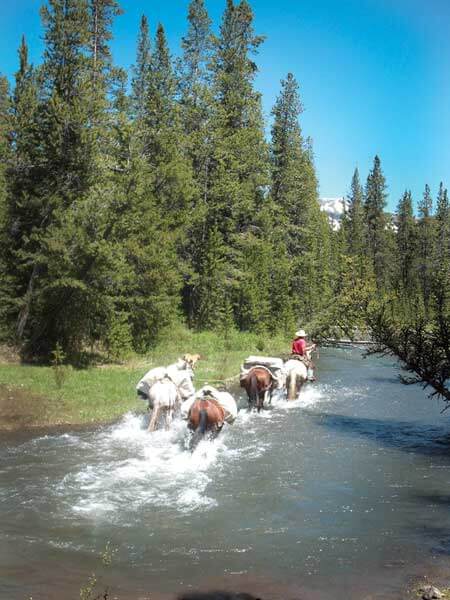 As we made our descent, we left a little more space between each person. As the space lengthened, Mike and our two oldest kids stopped to wait for me and their younger siblings. As I walked, I looked down at something on the side of the trail. That's when I saw it—a large, dark brown animal with what looked like the hump of a grizzly– and it was very near.
"Bear," I said aloud, still not believing my eyes.
Nobody heard me.
"Bear," I said again, louder this time.

"BEAR!" I shouted loud enough that it startled the majestic creature, as well as the rest of my family.
The surprised bison ran across the trail about 20 yards in front of Mike and up the mountainside. Our youngest daughter immediately started to giggle, and a short while later—heart still pounding—I joined in, until the laughter became contagious and our entire family was cracking up. 
We were so uproarious the rest of the way back that we didn't have to worry about any animal within 100 miles not hearing us.
The kids told the story again and again to anyone who would listen that night as we sat around the campfire at the lodge with several other guests. The other guests had their own stories to tell as well, and we found ourselves bonding over s'mores and good conversation.
Priceless memories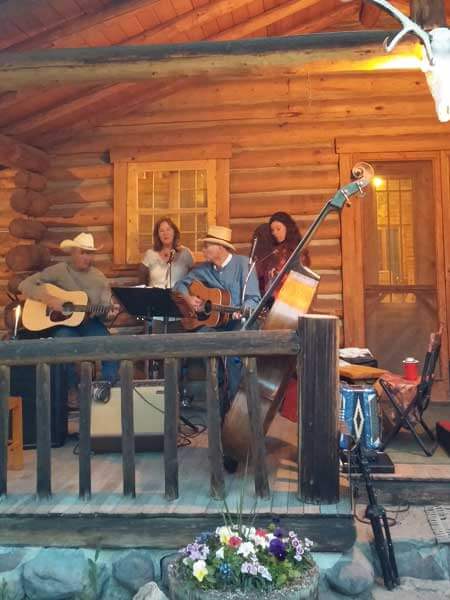 After having eaten most of our meals at the lodge where we were staying, we thought it might be fun to explore more of the valley, so we booked a dinner reservation at one of the neighboring lodges. The drive was short but nonetheless spectacular with the incredible red cliffs framing the river. We saw several deer and a small herd of elk along the drive and our dinner was amazing—delicious food and a charming, rustic setting made it feel warm and inviting.
"You know," my husband remarked over dessert, "tomorrow is our last day of vacation. Any ideas for how we want to spend it?"
"We have to go zip lining!" our 7-year-old exclaimed. "It's on my bucket list!"
"You're too young to have a bucket list," I laughed, "but if you guys want to try it, I'm game."

The last day of our vacation was spent navigating 3,100 feet of zipline. We rode a chairlift up the mountain, raced each other down the mountain on adjacent cables, zipped across the Shoshone River, and "walked the plank" on a free fall. It took a couple of hours and we were all giddy from the fun of it by the time we were done. Even though the kids were full of energy, I was still surprised when they asked if we would have time for one more short horseback ride afterwards. They couldn't bear the thought of leaving without one last chance to see the horses.
"Go with your dad—he'll love riding with you guys again," I said. "I'm heading for my book, the shade of my porch, and as much relaxation as I can cram in before we head home tomorrow!"
As I sat in the shade rocking gently and soaking up the cool breeze, I couldn't help but chuckle to myself—with as little planning as we had put into this trip it couldn't have turned out any better!
Plan your visit to Yellowstone with the Lodges of East Yellowstone.