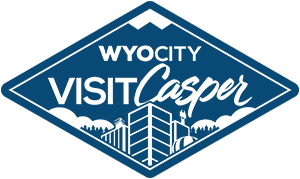 Casper is a Mountain Paradise
3 ways families can explore Wyoming in one place
By Wendy Gauntner


Unwind beneath the endless skies and spectacular crimson sunsets of Casper, Wyoming. Framed by breathtaking vistas and herds of pronghorn, this diverse mountain town connects the pioneer spirit to all things contemporary, satisfying your need for relaxation, scenic beauty and excitement. Long summer days filled with hiking, biking, abundant wildlife, water sports and blue-ribbon fishing will awaken your desire to explore. Whatever your family seeks in a Western vacation, you'll find it in Casper.

If you want to step into the past and connect with the pioneers, then…

1. Step into pioneer life at the National Historic Trails Center, where personal stories reveal a captivating journey west. The vast, rugged terrain surrounding Casper remains much like is was in the 1800s when westward expansion saw brave pioneers cross the prairies in Conestoga wagons. The historic Oregon, California, Mormon and Pony Express trails intersect in Casper, and staff can direct you to specific stretches that remain a testament to early settlers. The center also unveils the rich history of several Native American tribes that dominated the area years before expansion began.
2. Saddle up for an overnight Conestoga Wagon trek where Oregon Trail enthusiasts cook a Dutch oven dinner over the crackling campfire and tell tales of the West, before you retire to a Native American lodge.

3. Take a scenic drive to Independence Rock, a geological formation with markings from Native Americans, immigrants and fur traders. Walk the trail around the flat rock as you learn why it was an important milestone for those heading west.
4. Join period-clad experts at Fort Casper as they illustrate the diversity of the North Platte River Valley, once inhabited by Native Americans, mountain men, fur traders, immigrants and Army soldiers. Play pioneer games, participate in daily chores and relive the Battle of Platte Ridge.
If great fishing is your game, then…

1. Cast for trophy trout and walleye along Casper's famous Miracle Mile, a 5 ½-mile stretch of the North Platte River. Whether you're an expert or a beginner, this river offers world-class fly-fishing without the crowds. The quiet surroundings are interrupted only by a tug on your line and the thrill of the fight. Lessons and guided trips are also available.
2. Head to Alcova Reservoir for kayaking, fishing or trolling from a pontoon boat. The lake has more walleye and trout per square acre than most lakes in Wyoming. Plus, the activities at Alcova are endless, so while you fish the rest of your family can enjoy jet skiing, hiking and biking trails, and more. Stay for a day or make it a camping trip.

3. Go to Pathfinder Reservoir for a more peaceful atmosphere, where you'll find a historic dam house as well as an interpretive trail with a swinging bridge. The 22,000-acre lake hosts several walleye tournaments during the summer, so there's monster fish to be caught. This area is also perfect for camping, and the wildlife refuge onshore makes it a great place for birders and wildlife lovers.
If you seek Wyoming's famous scenery and wild nature, then…

1. Explore Wyoming's great landscape along Platte River Trails, an extensive trail system that runs through parts of town. You'll discover the stark beauty of the prairie while listening to the North Platte River's rushing water.
2. Hike or bike the Bridle Trail in Rotary Park, which features Garden Creek Falls along with spectacular views of the city. The moderate climb will keep hikers engaged while the five-mile outer loop challenges mountain bikers with rugged rocks, packed dirt and exposed roots.
3. Take a gentle walk among the aspens on Eadsville Trail. Nearby, a family-friendly bike trail runs through jutting rock. Muddy Mountain, another hiking and biking trail, winds through dense forest with the promise of abundant wildlife including pronghorn, deer, turkey and grouse.

There is plenty to do and even more to see in Casper. Let the endless skies, uncrowded waters and picturesque scenery become your playground. Find a new pace for your family to reconnect in the heart of Wyoming.
Explore the best of Wyoming in Casper.